AssessTEAM: Continuous evaluation for continued success
In January 2016, AssessTEAM released its much-anticipated collaborative employee evaluation, engagement and profitability analysis suite for businesses of all sizes. The solution debuted at the Web Summit SURGE 2016 Alpha, an exclusive group within the conference, reserved for promising new web products. The launch followed months of real-world use and testing by partners from a variety of market segments.
AssessTEAM's easy-to-use evaluation methodology aims at improving efficiency and profitability in businesses by setting clear and measurable goals for employees at all levels.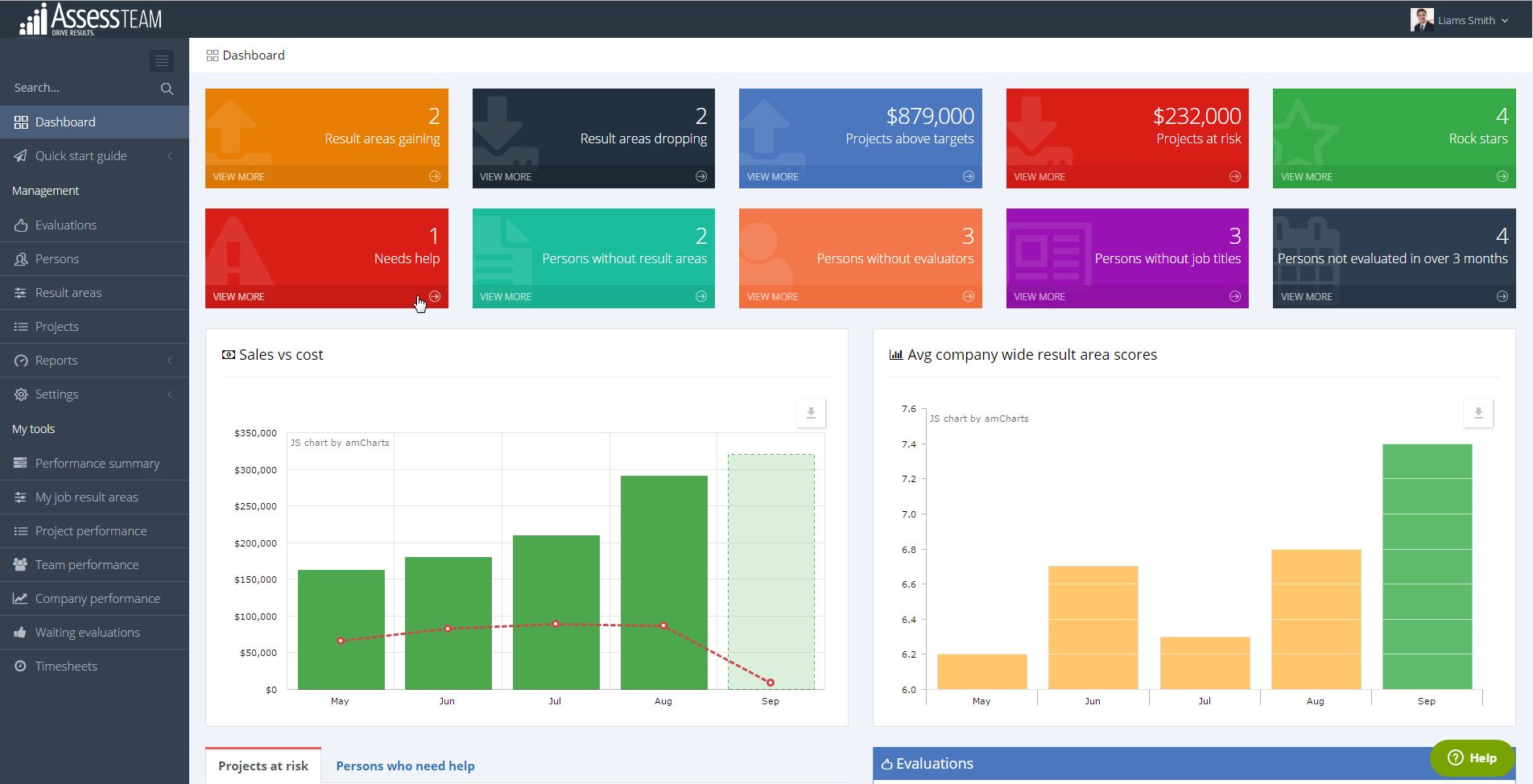 "Our new employee evaluation solution gives businesses a competitive edge in the ever-changing business environment by incorporating employee evaluation, engagement, and profitability analysis in a single powerful cloud-based suite," said Manoj Manghnani, co-founder and CEO of AssessTEAM.
Today, continuous feedback is the norm. In fact, if your employees receive constructive feedback only at the end of the year, it means they have been underperforming – without even knowing it – for the past 365 days. A sure recipe for disaster – for your business profitability as well as your employee management. To keep motivation levels high, today, businesses are employing continuous performance evaluation, providing regular feedback to employees to ensure both business and personal goals of each employee are met effectively. With remuneration and promotions closely linked to performance today, there is no doubt that continuous evaluation systems help employees stay on track and perform better, meeting their performance goals optimally.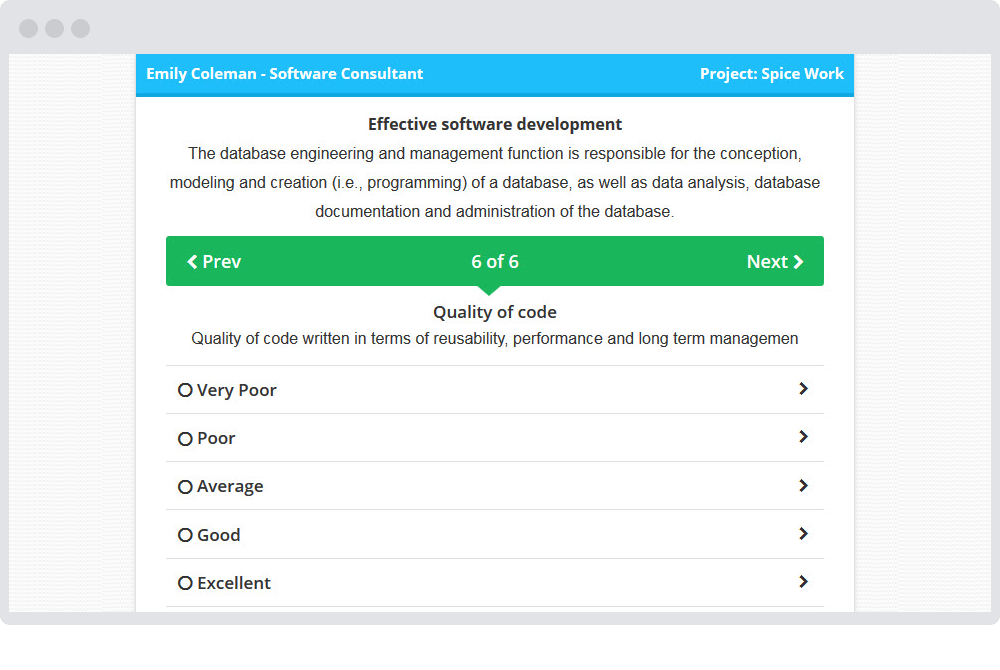 "AssessTEAM sets up accurate job goals for each person in the organization, this ensures expectations are clearly laid out at the onset and both employees and supervisors understand deliverables. AssessTEAM delivers clarity in terms of job performance and profit targets; our award-winning system integrates timesheets and project budgets. We show how the business is performing with detailed metrics on high performers and people who need help…Job goals are classified into key result areas and key performance indicators, these are evaluated using a flexible evaluation methodology that can include 360 degree, peer reviews, self-evaluation and supervisor reviews."
The system benefits the employees and employers alike. Employees stand to gain from consistent feedback, with the opportunity to respond and improve as opposed to receiving a surprisingly low rating and bonus at the end of the year, which could be quite demotivating and lead to further inefficiency. Employers, on their part, stay on top of each employee's performance, clearly knowing which people and projects need more training and intervention, before things go out of hand.
"Timely information about performance metrics enables managers to appreciate great work and train employees effectively," adds Manoj.
AssessTEAM is a feature rich employee evaluation software, offering the following benefits:
Cloud-based including mobile apps – Amongst the first employee evaluation softwares available completely over a web browser and mobile app. This takes HR efficiency to a whole new level.
Flexible evaluation methodology – Quantitative evaluations, peer evaluations, self-evaluations, 360-degree evaluations and Client satisfaction evaluations all in a single system.
Performance trends – Spot trends in employee performance with granular detail per job objective, find your rockstars and the ones who need just a little help!
Profitability tracking– Know what projects and project types result in profits for the company, learn about successes and failures using clear data driven dashboards.
Effective timesheets – Say bye-bye to time consuming timesheets that are not appreciated by employees. AssessTEAM offers a simple way of submitting timesheets by week, month or by project over the web or using the mobile app.
Change towards excellence – Access employee productivity and project profitability metrics to make data driven decisions to change processes, reward and train employees as needs be.
No infrastructure investment – Accessible anytime, anywhere, and requires no software, hardware, maintenance, or upgrades to scale.
Continuous evaluation with software such as AssessTEAM ensures that every employee is engaged in the business activity intelligently instead of being a tool, enabling companies to be more effective and profitable. The concept was derived to bridge the gap between existing evaluation systems that rate employees on a scale of 1 to 5, without taking into account profit per employee and client feedback.
"There was no employee evaluation system that included client feedback and project profitability, this left space for personal prejudices, communication gaps and nepotism," says Manoj. According to him, the best advantage is the reduction of suspense – instead of employees getting inputs at the end of the year, now they get inputs all the time.
A little over a year since its start, AssessTEAM has recorded 1000+ registrations. There are 18,000 employees on the software, over 50,000 evaluations processed. In the future, the team plans to extend their mobile apps and add new features as the customer's request, the most prominent upgrade being Chinese language support.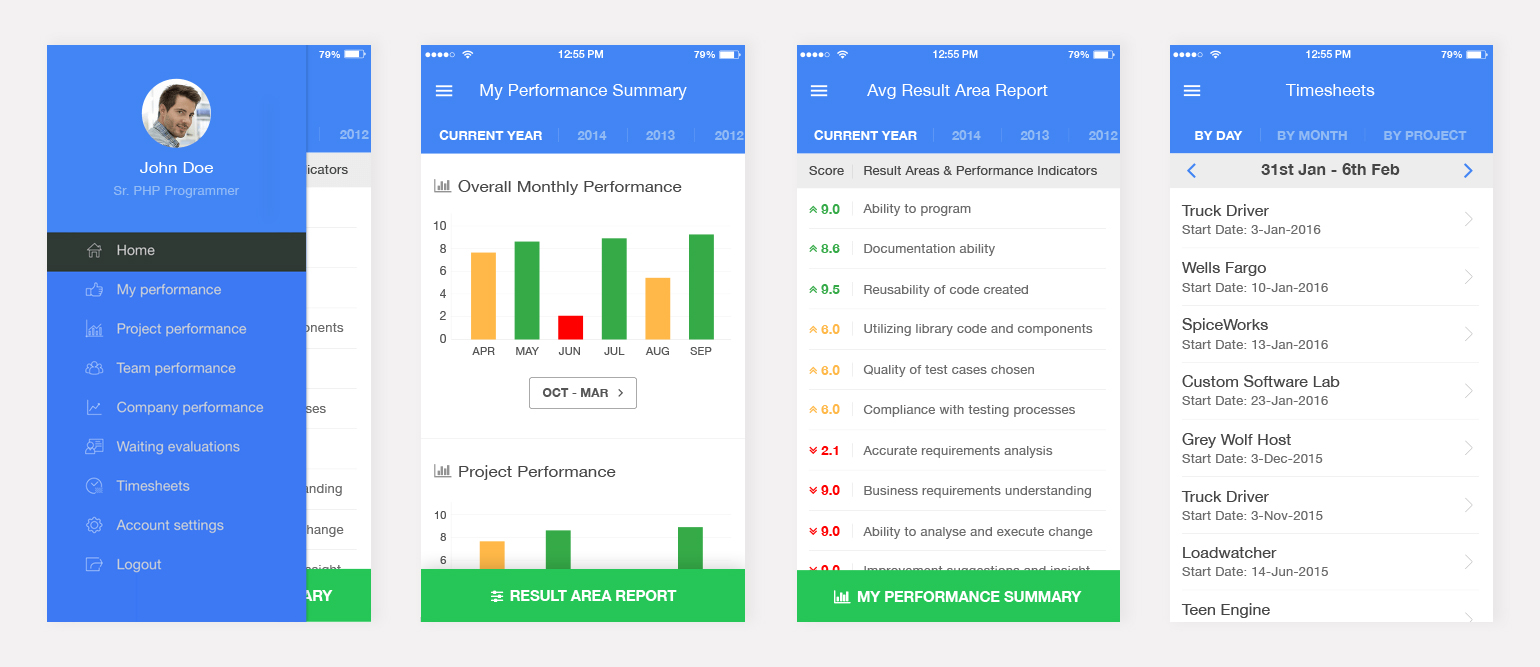 In the evolving commercial landscape, appraisal systems cannot work in isolation, disconnected from profitability and other measurable metrics. Business owners need to ensure their performance management systems are designed to hire and retain profitable employees, while identifying and improving the less profitable ones. Thus, the need for AssessTEAM, a performance evaluation software based on team and employee profitability metrics, is only going to increase in the future.
Currently, AssessTEAM has clients in India, US, UK and Argentina, with back-end operations in Surat, India.