FuseClick – Clicking Ahead!
"Marketing without data is like driving with your eyes closed." – Dan Zarella
FuseClick is a powerful advertising SaaS solution for performance-based tracking and data analyzing. Iferox Limited released its first version on September 2, 2015. Currently, FuseClick has a presence in over 15 countries, with more than 300 clients worldwide.
The tracking system of FuseClick provides users with fast AD redirecting speed and high tracking reliability. Users can integrate with 3rd party systems, get real-time reports, and analyze data flexibly based on the reliable data process system of FuseClick. Apart from these, clients can also manage advertisers, affiliates /publishers, offers and multiple events in this system.
FuseClick is deployed on AWS cloud platform, and seven nodes have been established around the world. FuseClick can also deploy more nodes on demand, to lead traffic to local servers. The deployment of a new node can be done in a few hours.
A new milestone
From last 2 years since its inception, FuseClick has shown immense growth. By the end of 2017 Q2, the company recorded an average client growth rate of 73.37% in the Indian market, and 33.32% globally. The average traffic growth rate was 20.42% in the Indian market and 23.63% globally.
India is one of FuseClick's biggest markets and it is growing day by day. Tejas Jawahar is the Business Development Manager handling this crucial market who is credited with spearheading the expansion of the company in India with his customer centric approach.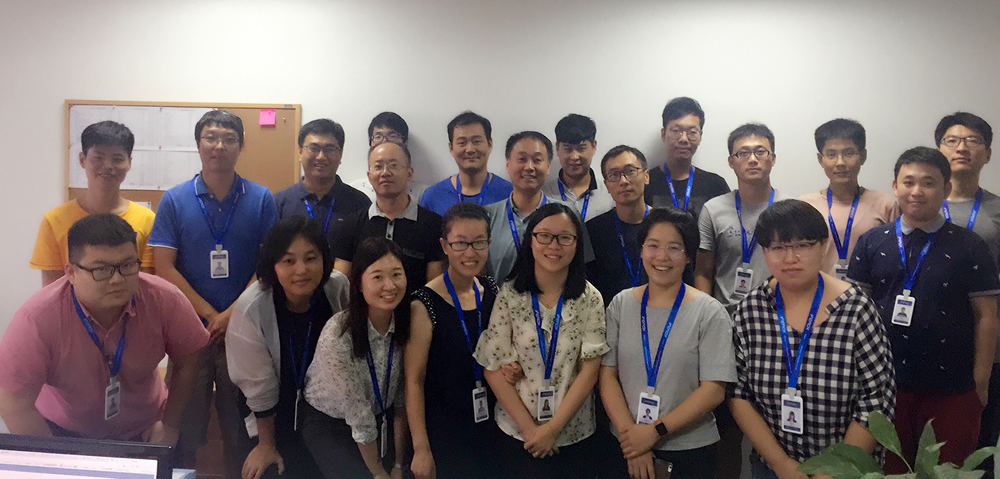 The year in a snapshot
In the span of a year, FuseClick has added more value to its bouquet of services, developing 12 features, 50+ feature improvements and 200+ behind updates of System Performance Optimization. These features mainly include:
FuseAdz – Auto importing offers into FuseClick from 3rd system – You can easily import and update offers to FuseClick on a regular basis from 3rd party tracking platforms (like Cake, Hasoffers, etc), as well as from popular offer libraries (Yeahmobi, Avazu, Ironsource, Appthis, Gmobi, etc.). No need to write API scripts by your own tech team – get all things done in one click.
Multiple Tracking Domains – It is a common problem for Networks that browsers or social medias block the tracking domain, affecting the whole network's business until the problem is resolved. To better satisfy the distinguishing demands on tracking domain, FuseClick provides a customizable tracking domain feature. Either one default tracking domain for all offers, or multiple tracking domains are applicable, reducing the risk of blacklisting.
Click Log – We provide further analysis on the traffic data to optimize your traffic through the click log feature that allows you to export click log files in CSV format. You can download the click log files to get the details of each click for any affiliate, such as the click source country, city, device, etc.
Anti-fraud Detection – We have completed integration with 2 anti-fraud systems, 24Metrics and FraudScore, to enhance the quality of traffic. In order to make costs lower, we made it possible to detect conversions partly. Thus, you can choose parts of the conversions that seem suspicious and only test them.
Hide Affiliate Referrer – A useful feature to hide the affiliate referrer from the advertiser. Set as default for all offers or adjust for each offer.
Extended Targeting Rule – ISP/Carrier, OS Version targeting rules have been added in FuseClick. In addition, GEO can target cities to help you reach out to your target audience pointedly.
Device OS, OS Version, and Carrier/ISP Analysis – Device OS, OS Version and Carrier/ISP have been added into reports to make the analysis more clear and exhaustive.
New APIs – We have released 20+ new API methods to support new operation requirements of our clients, such as:
SetAffiliateOfferList: Using this method you can set permissions for specific affiliates to get access to particular offers, as well as block unwanted ones.
SetOffer: This allows you to create, edit, and make settings (like targeting, CAPs, etc) for offers at one stroke.
SetOfferBanners: You are able to set up multiple banners at the same time.
Affiliate Parameters Integration Preset – With this feature, you are able to customize and preset the Parameter-Macro pairs between FuseClick and any other affiliate 3rd party platform and conveniently use them further in tracking link or postback URL from affiliate.
Here's what FuseClick clients have to say:
Mobifyn INC (India)
"FuseClick, according to me, is the best tracking platform I have ever worked on. It is not only easy to use but also the most cost-effective platform in the market. FuseClick's robust APIs extensively helped me to create, optimize and monitor all aspects of campaigns running on fellow networks." – Chetan Tomar (Strategic Business Partner, Mobifyn INC)
Phoenix Media (Ukraine)
"FuseClick is the platform that develops actively and, in the case of any problems, their technical support answers and solves issues really quickly. If they continue to act this way henceforth, they have all possibilities to become the biggest platform in the world." – Igor Kornev (CEO and Founder, Phoenix Media)
Appcoach (China)
"FuseClick boosted our ROI to a new level, that's why we choose FuseClick." – Head of Product & Sales Engineers, Xinghua Wong, Appcoach.
Yeahmobi (Partner, China)
"Since Yeahmobi deepened its mobile marketing involvement in India, FuseClick drew our attention by its rigorous standards on technology. Yeahmobi reached the partnership status with FuseClick in 2017, and wishes to extend the relationship in coming years."
Sharing their success with their clients, FuseClick has introduced a new economical price policy on their second anniversary, offering 60%-80% cost reductions. Check FuseClick website for more details.