Contentmart – Quality content, as you please
The demand for content is rising rapidly across all industry sectors. However, finding verified writers who could provide high-quality error-free content at affordable rates could be a challenge. In an age, where time is money, and content is king, Contentmart has emerged as the one-stop solution for all your content related needs ranging from blogs, articles, brochures, press releases to translation services in not only English but several Indian regional languages.  
The platform enables writers across the world to have access to the global marketplace in a safe and secure manner. Writers need to clear a mandatory English test to enrol on the platform. For content seekers across the globe, the platform is a boon, connecting them to hundreds of verified writers from all reaches of the world. The process of ordering content is a breeze – you simply log on, post the project that is visible to the writers to bid on, and then choose an interested writer based on their bid, profile, and samples. An in-built chat feature also facilitates easier communication between the writers and content seekers as well. 
Contentmart is India's first platform that connects verified copywriters and clients from India and worldwide. So far, the portal has successfully completed more than 32,193 orders, about 62,935 registered writers, and more than 83,000 client subscriptions. The brainchild of Anton Rublevskyy, a serial entrepreneur, the platform is running on Amazon Web Services, enhanced by leveraging PHP, MySQL, Nginx, and Symfony framework.
As a youngster, Anton had decided to change the world through his ideas, and being an entrepreneur was a natural choice. In his teens, he founded two companies in the niche of mobile phones and accessories in Ukraine, and sold them as they grew, to launch another website in the automobile space in Ukraine. Subsequently, he was attracted to the Indian market; thanks to the growth of the automobile sector in India, and launched two websites – www.autoportal.com and www.bikeportal.in – in 2013, in India.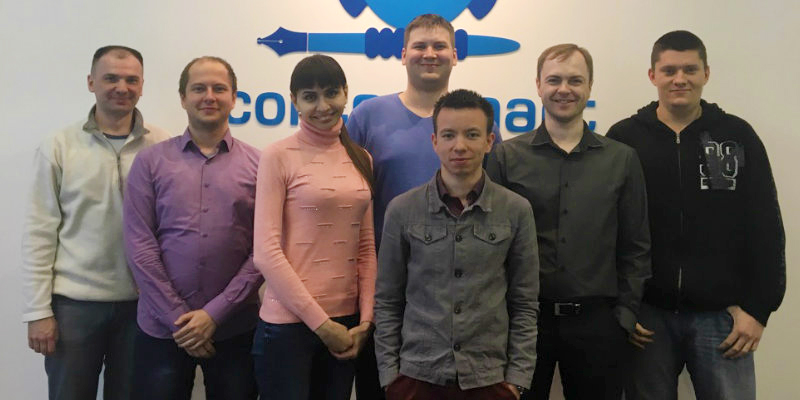 Ukraine Team
Having successfully launched several ventures, Anton's next ambition was to build an online content marketplace to cater to the growing requirement of digital content effectively. To that end, Anton tried a few online content platforms in Ukraine and realised that the model was an effective one. Armed with the knowledge and global market research, in 2015, Anton founded Contentmart, transforming the entire landscape of the multimillion dollar content industry that is the backbone of the marketing industry worldwide.
In February 2016, Vikas Trivedi, who is presently the Business Head of Contentmart, joined Anton. Before Contentmart, Vikas headed the marketing department for Autoportal.com and Bikeportal.in.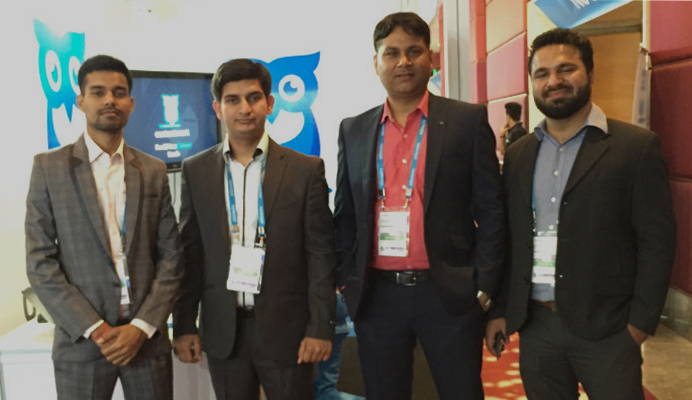 India Team
The future of content
Getting started with Contentmart as a freelance writer or a client is quite straightforward. Currently, the clients are not charged anything for posting their projects on Contentmart. Writers are charged a 20% commission for finding quality work through the portal.
All in all, Contentmart creates a unique marketplace where businesses can conveniently outsource their content requirement to verified freelance writers. The portal caters to diverse content requirements ranging from web content, article and blog writing, product descriptions, press releases, brochure content as well as editing and proofreading services. Thanks to Contentmart, finally, business owners and bloggers across the world have a trusted place to hire skilled and verified writers for diverse content engagements at pocket-friendly prices, while freelancers get access to a constant stream of work.