A Startup Serving Startups!
Propelled by the global awakening and government initiatives, many new startups are being launched every day. While these startups resolve to find real solutions to real problems, whom do they turn to for advice, guidance and solutions?
ThinkYral enters this offbeat trajectory as a startup that has been established for guiding startups find their feet and spread their wings to establish a strong brand.
According to Imran Baig, a senior marketing leader, entrepreneur and
ThinkYral
's Founder, "
ThinkYral
can help startups in every step of their journey. From idea validation to setting an audience to marketing their products and services,
ThinkYral
can provide the much needed direction, training and mentorship to steer the growth of a startup in the right direction."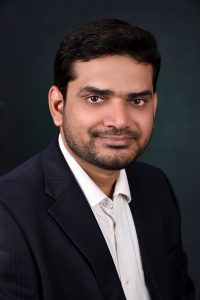 Mr. Baig left a stable corporate career with large corporations such as Deloitte and IBM for the love of startups and spent the last few years creating success stories with two startups. Looking at the growing startup ecosystem he decided to step into the hitherto untouched arena of guiding startups, promise to add an edge to any fledgling business. How? By providing key insights, support and training on industry best practices adopted from large corporations, blending it with the right amount of agility required by startups to grow.
ThinkYral has put a lot of thought behind its startup services. Treating every startup as a "new born baby that needs to be nurtured, cared for and taught," ThinkYral is a startup that only thinks startups! Diving into their offerings, the company provides startup services mapped to each step in the growth of a startup, thoughtfully divided into marketing services, business services and talent services. The pricing is reasonable and startup friendly, targeting startups, entrepreneurs and small business owners.
ThinkYral also offers a Marketing Knowledge Transfer Program that additionally targets management students and young sales & marketing professionals. Divided into campus trainings, group trainings and corporate trainings, the program trains the participants in a combination of traditional and digital marketing techniques, offering much more than competitors in the training arena who are majorly focused on digital marketing.
ThinkYral is dedicated to adding value to startups through cost-effective services and holistic marketing training programs. "Digital marketing is important, but it must be supplemented with well-planned traditional marketing strategies," stresses Mr. Baig. As an important insight, he shares that content marketing will rule the charts within digital, which makes it even more important for startups to share meaningful and useful content that is known to generate at least 20% more leads. Another direction where startups must invest some effort is video marketing, which will account for 80% of global internet traffic by 2019.
"Companies are likely to increase digital marketing spend in the future and that is what makes our startup services and marketing training integral to the future of any startup," adds Mr. Baig, insightfully.
Currently providing services to a couple of startups in US and India, ThinkYral is gradually establishing itself as a specialized service provider for startups, a much welcome concept by the entrepreneurs.
A self-funded initiative that finds strength in exclusivity in terms of only servicing startups, ThinkYral intends to expand its training programmes across Asia and forge industry partnerships to better serve startups in the future.